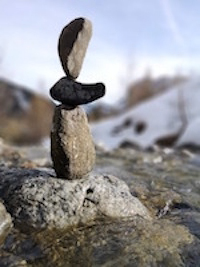 The our human being of life in the gravity field has continued since we started stand up on two legs, but it is impossible to resist the gravity of great nature. We may need to regard ourself as a part of nature and review contemporary life again.
What our usually overlook because we are there normally on our life. We can not see or touch on that. But, we can feel it in our bodies. Because of the universal gravity, so we can stand on this beautiful planet of the earth.
With Rolfing®, by flowing gravity from top of the sky to the earth with clear in your body, the axis of the body can be re-orecognized, and aiming at re-organizing into a comfortable body movement that can be in harmony with gravity. What I hope to seek there is enjoyment, not the answer. When your system is ready to accept everything, you would be easy to feel the element of nature.