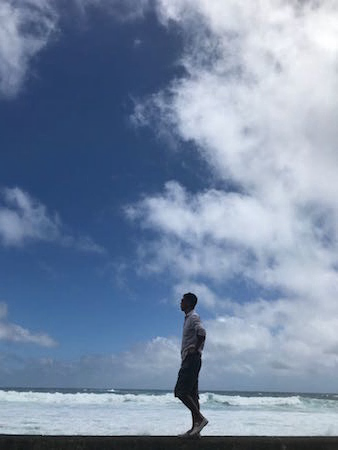 Hi my name is Kushi, nice to meet you. I have been accredited Rolfing® practitioner by the European Rolfing® Association in 2017, and now I started session in Fukuoka, Japan.
I like travel around anywhere in the world for specially near the beach, because I am a surfer. It have been more than 20years of my life. That is one of the my proud itself.
Even I have met a lot of people over the world, then learn to dirrerent language, cultural and style of life it became excellent experience of my life as well.
The surf is one of my passiones, it like a kind of art to me. Because the wave are actually art from mother of nature, and we make a down the line on the wave our self where you want go. And I have always felt comfortable to get into the ocean.
However, when I get nearly 40's could not surf, even painful for walking as well. Because I have been serious choronic back and necd pain more than 15 years ago.
I have been to many hospitals for medical check to that problem, but doctor could not found out any cause for that. So I decided to cure my self from began yoga, pilatice etc,,. And finaly found out metthod of the Rolfing®.
I have had session of Rolfing® in 2016, and than have learn that method to myself, felt integration in my body, it will be support to help other peaple.
Rolfing® is not like a treatment of Shiatsu, any massages and acupuncture etc,,. I actuallu feel that Rolfing® is one kind of art of support to re-create our human being. I feel to its like a surf as well.
Finally, a warm thanks to Giovanni Felicioni and Hiroyoshi Tahata for thare teachings and intuitions on the nature of human expression, which have been important sources and elements of research for my work and studies on the life.